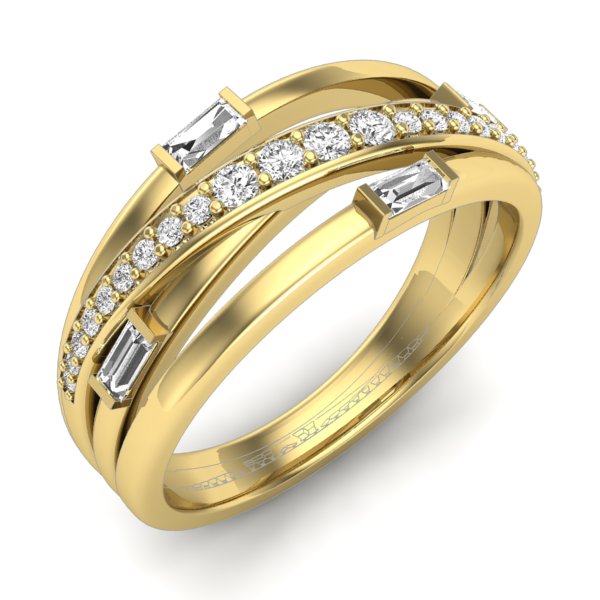 Well Here is a Keeper.  Let me tell you a bit about this ring and you may also view some pictures.
I can make this ring for you from top to bottom or if you do not like my pricing or are unsure of us. You may purchase the STL files (ARTWORK) or a printed wax or resin and take it some where else closer to home to have made. 
I am very flexible and want you to have the best experience possible.   WE have all kinds of possibilities to explore.  Let me know if you are interested and I can explain in more detail about our capability.
Products Description
Baguette 4 x 3.6x1.7 mm 
Round 4 x 2.0 mm 
Round 7 x 1.3 mm 
Round 7 x 1.2 mm 
Round 4 x 1.0 mm 
Estimated Silver Weight 7.9 gr.
Categories:
Diamond Bands
Metal Weight in silver
Weight Range:
6.1 to 8.0 gm
Accent Stone
Accent Shape:
Round