Today we can do all sorts of things.  
Take this ring for example!
You have many options on how to purchase or create it.
You can simply purchase the rendering in multi colors or we could print a resin model for casting.....     We can cast and finish it for you and drop ship to you or your customer or if you would rather cast and finish it yourself that is fine as well!   We are flexible.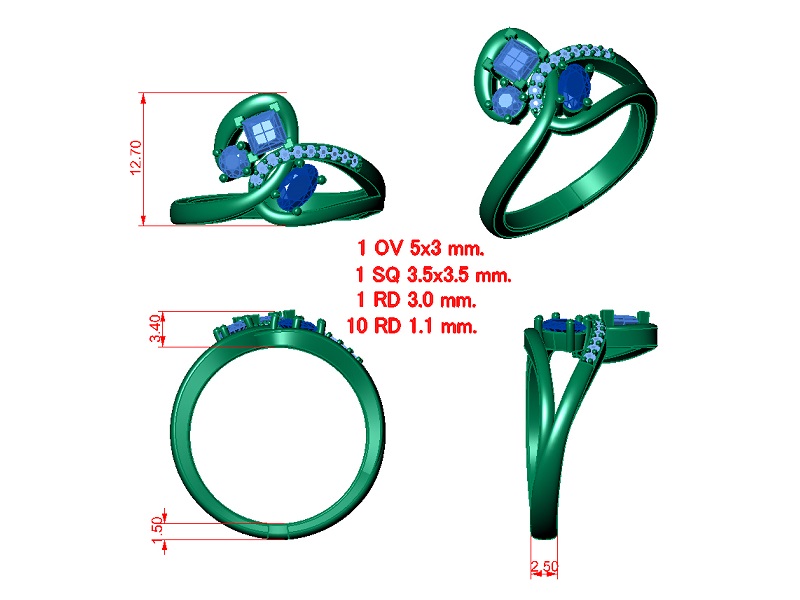 Item #
R47236-1
Oval 1 x 5.0x3.0 mm 
Square 1 x 3.5x3.5 mm 
Round 1 x 3.0 mm 
Round 10 x 1.1 mm 
Estimated Silver Weight 3.7 gr.
Metal Weight in silver
Weight Range:
2.1 to 4.0 gm
Accent Stone
Accent Shape:
Round
Contact us today for more details and pricing be sure to include the part number of the item or items that you are interested in.